How to Jazz Up Your Wedding Reception with Top Shelf Selections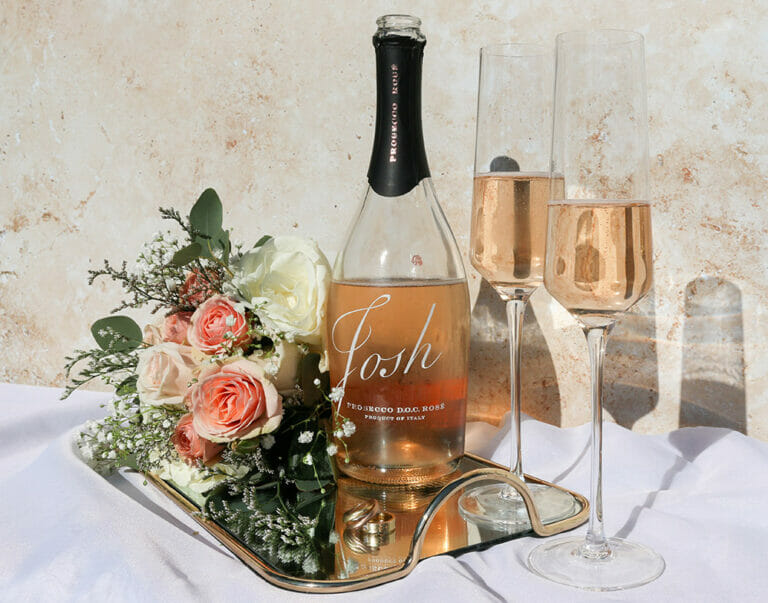 By Dan Koday
When it comes to wedding season, the details make the event—and the bar is no exception. Whether it's a wedding reception, wedding shower, or even an engagement shindig, it's a celebratory time, and celebratory times call for celebratory cheersing. Here's how to make your next wedding bar a thing that guests will keep talking about (but that you won't have headaches about).
Focus on Simplicity
You don't need to overcomplicate the components of a wedding bar to make something truly spectacular. Keep things light, festive, and fun with a few standout choices, garnishes, and chic servingware. The less complicated, the more time you and your S.O. can focus spending time with loved ones.
Add One Wow Factor Moment
When it comes to weddings, we're seeing a return to tradition, which includes a bubbly tower. But why not add a colorful twist to up the ante? Nothing is more impressive than an overflowing tower of coup glasses when they're filled with something sparkling pink, like Josh Cellars Rose Prosecco. The gorgeous pale pink color will represent love, of course, and add some glamour to a big day. The prosecco is from Italy and has flavors of fresh wild berry and blackberry, refreshing acidity, and effervescence. While bubbly doesn't have to be saved for a special occasion, it certainly adds some sparkle to your wedding day (or shower or engagement).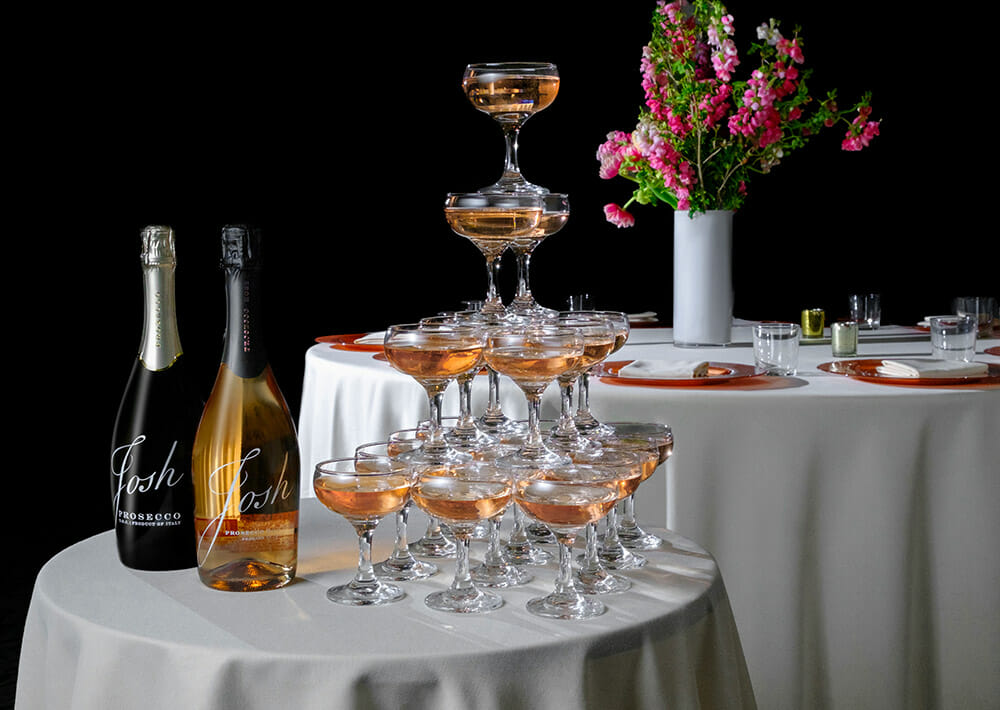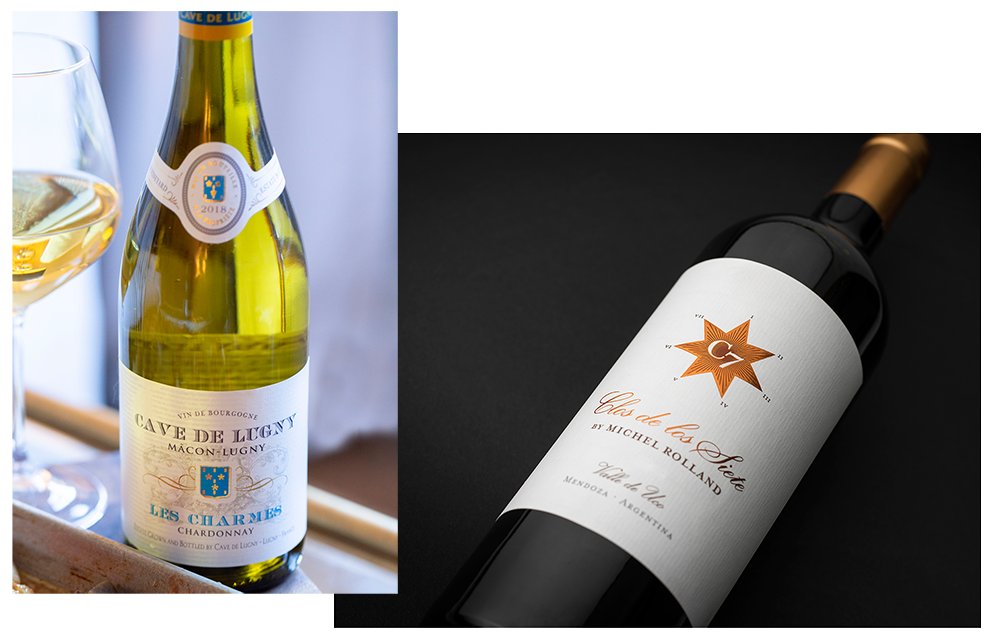 Have Two Knockout Wines
Picking wedding wines can be challenging, because it often depends on the availability—and it has to impress a wide range of palettes. So keep it as simple as possible and go for one standout red and one standout white varietals that will pair well with many different foods. For example, you can try Cave de Lugny white Burgundy and Clos de los Siete Malbec. The Cave de Lugny white, Burgundy is an ideal white wine that pairs well with salad courses and seafood dishes. It comes from the Mâcon region of France, which is known for delicious, high value wine. For a red wine, Clos de los Siete is a malbec blend produced by one of the most renowned winemakers in the world. It's a perfect wine that pairs well with cheese or meat courses. They both taste like they cost a fortune but won't break the bank at around $20 a bottle.
Keep It Classic
The most popular wedding trend is the return to the classics. For a while, everyone had a signature wedding cocktail, often batched out, but serving classic cocktails with a garnish bar has wider appeal and will let your guests personalize their cocktail the way they like it.
Rye whiskey is enjoying a real revival and is a great way to personalize the Old Fashioned. In fact, Pre-Prohibition rye was the number one spirit in America. After Prohibition, bourbon was cheaper to make and became America's favorite. Redemption is on a mission to bring it back and they're doing that with flavors that are bold and spicy, meaning your guests will be pleasantly surprised and even discover something new at your wedding.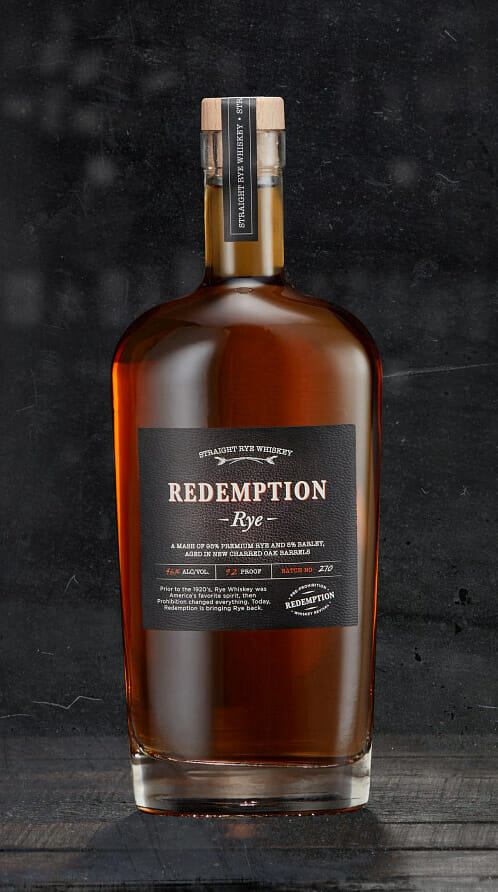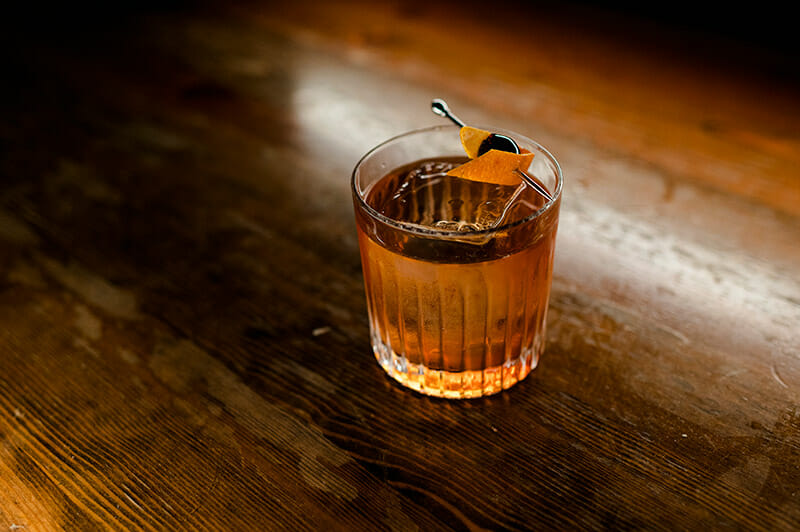 Redemption Rye Old Fashioned
Ingredients
2 parts Redemption Rye Whiskey
¼ parts Simple Syrup
2 dashes Angostura bitters
Directions
Stir all ingredients with ice
Pour over large ice cube
Garnish with expressed orange peel & cherry
Dehydrated fruits like citrus and lime rounds are very popular and work incredibly well in a classic margarita for wow factor, along with specialty salts and seasonings like tajin. Cantera Negra Reposado is distinctive for its minerality and cooked agave. It's mellow and smooth and presents beautiful notes of vanilla, agave, and caramel so it can even act as a hint of sweetness in the margarita.
Cantera Margarita
Ingredients
2 oz Cantera Negra Reposado Tequila
1oz Fresh lime juice
½ oz agave syrup
Orange bitters
Directions
Shake and strain over ice in a salt rimmed rocks glass
Add 2 dashes of orange bitters giving a nice orange essence without any added sugar
Garnish with blood orange slice or lime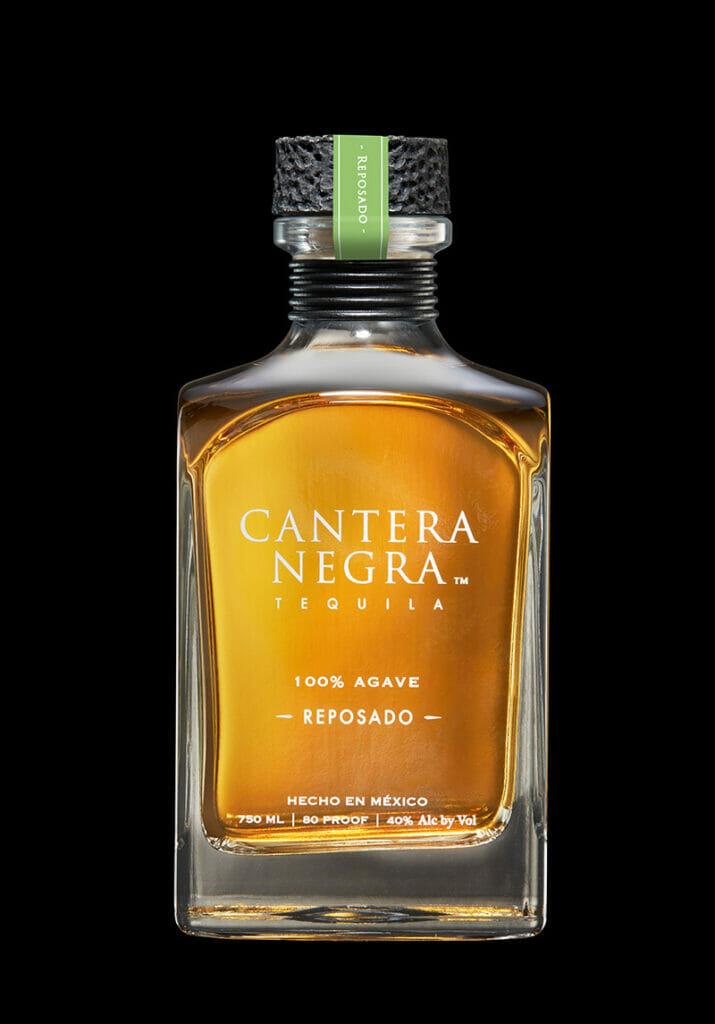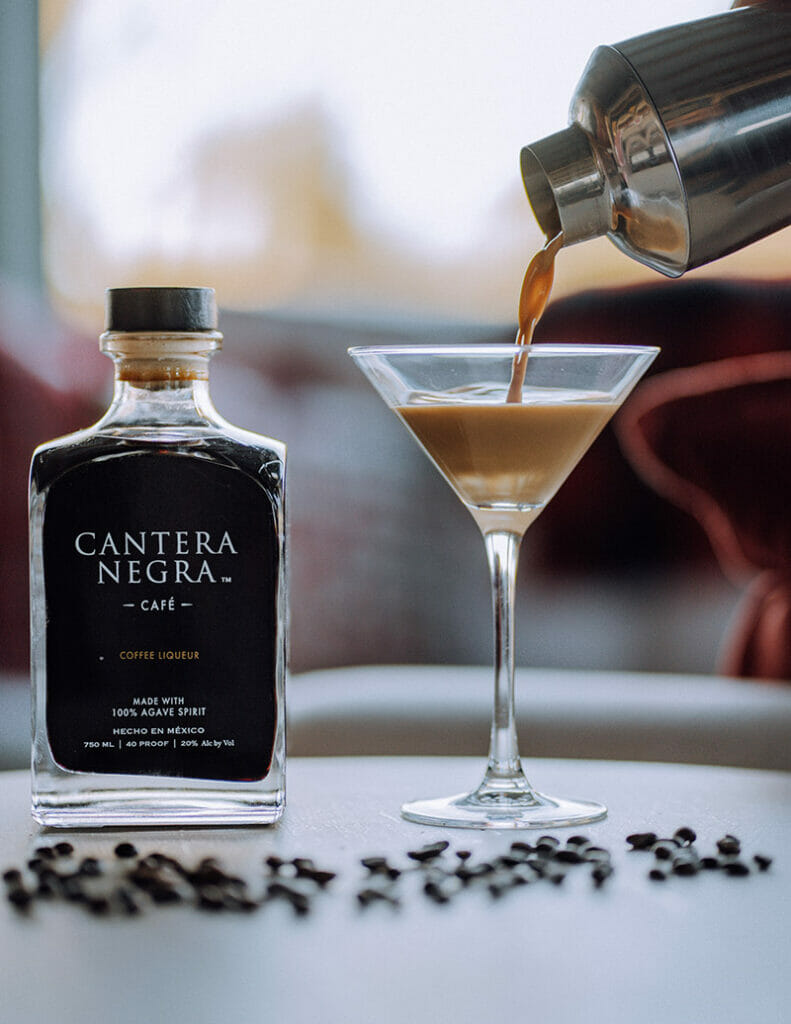 The "New Classic" Also Gets a Twist
The Espresso Martini is a proven crowd-pleaser, and guests will be elated to get one at the end of the night as a boozy nightcap. By creating the popular cocktail with tequila instead of vodka, you can present them a variation with an espresso tequila that gives the classic an updated, unexpected twist. To do this, use Cantera Negra Cafe, a perfect blend of coffee and a 100-percent pure blue agave tequila spirit, hand-crafted in small batches from the finest agave harvests. Cantera Negra Cafe is so smooth it can be sipped over ice but also blends beautifully as a substitute for vodka in the Espresso Martini. Batch them out for even more ease and pair them with the dessert course for a delicious way to get ready for dancing (or just an Uber ride home).
Cantera Espresso Martini
Ingredients
2 parts Espresso
1 part Cantera Negra Café
¼ part Sweet Condensed Milk
Directions
Add all ingredients to cocktail shaker filled with ice.
Shake vigorously.
Double strain into chilled coup or martini glass.
Garnish with cinnamon powder.
Read More